| | |
| --- | --- |
| Holiday apartment 100 metres from the sea near Royan | |
| Verhuur van vakantiehuis aan 100m van de zee aan Royan | |
| Location de vacances a 100 m de la mer à Royan | |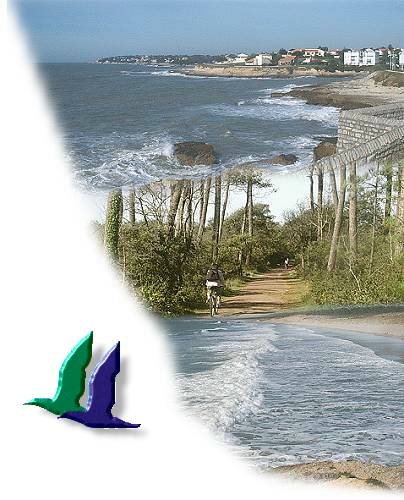 Le vent du large royan !!!



Holiday apartment 80 metres from the sea



à VAUX SUR MER between Royan and Saint Palais sur mer, in the Charente Maritime.


Your accommodation is a holiday apartment with the Atlantic Ocean at its feet, situated not far from Bordeaux, La Rochelle and Cognac. The Aquitaine coastline around Royan has always benefited from its own particular micro-climate and is renowned for its calm weather and exceptional hours of sunshine

Les plages de Charente Maritime. Le magazine des fous de Royan







The lay-out of the apartment

A well appointed apartment of some 38 sq metres with 1 bedroom and living room, with an enclosed veranda, terrace and its own private garden of 60 sq m. for to relax in and enjoy.


Very well equipped, the apartment can accommodate up to 4 adults plus a baby.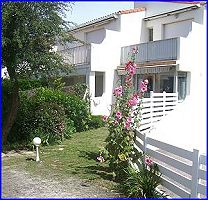 _ There are two main rooms:
_ A bedroom of 8 sq metres with a 140 cm double bed, shelves (a folding bed for a baby can be provided on request).
_ A living room of 16 sq metres with one convertible de qualite marque cinna(210cmx160cm) settees, a tv, a low table…
_ There is also:
_ A kitchen area equipped with electric hotplates, oven, micro-wave, dishwasher, fridge-freezer.
_ A washing machine and plenty of cupboards and shelves.
_ A bathroom with a bath/shower and a wash hand.
_ Separate toilet.
- salon de jardin ,barbecue
_ Electric heating.

Cliquer sur la vignette pour aller voir une belle photo véranda (36ko) (36 ko)> _ There are Local shops and restaurants some 500 metres away



Leisure and sporting activitis nearby 'à la carte'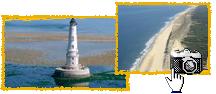 THE BEACHES OF YOUR DREAMS !!!!!

The COTE DE BEAUTÉ follows the length of the picturesque footpath along the corniches (the 'Customs Officers' road')
From Saint Palais to the magnificent bay of Royan you will be delighted with the marvellous creeks and their tiny beaches of fine sand : Nauzan, the 'domaine des fées', Saint-Sordelin, the superb beach of Pontaillac, Foncillon ...


Other activities:
Sport and Leisure :
Apart from trips along the cycling tracks you will also be able to : enjoy the pleasures of line fishing in the autumn and spring and catch sea bass weighing more than a kilo from the corniche.
Or join up for a course at one of the many sailing schools along the coast.


Or take on the superb 18 hole golf course at Royan. (Golf de Royan Maine Gaudin 17420 Saint Palais sur mer).

Get fit
Thalazur Royan will welcome you to its thalassotherapy sessions ( Thalazur 4 allée des rochers 17200 Royan)



Excursions

:
Les Jardins du monde: 7,5 ha of exotic flora and the largest orchid greenhouse in France

Jardins du monde
France's premier zoo

Zoo de La Palmyre
Visit all the islands of the côte de beauté with Croisières inter-îles:ile d'oleron, ile de ré, ile madame, ile d'aix(musee napoleon)



And for the evening

:
The Casino de Royan at Pontaillac Casino .
Bridge Club " Le garden " at Royan
Cinéma le lido
click on:

CONTACTS:
Antoine and Sylvie Seegers, La Besse, 24470 Saint Saud, France
tel + fax: 00 335 53 56 97 30
mobile: 00 336 74 85 08 89 00 336 77 29 14 54

email: contact@leventdularge-mer-vacances.com



| | |
| --- | --- |
| please use this form if you cannot email us otherwise from your computer: | Contact |
LIENS NOS PARTENAIRES :


------Selection d'hôtels de luxe à Casablanca.

Paris Hotels
statistiques
location vacances corse
location vacances corse location en corse, vacances corse, vacances en corse